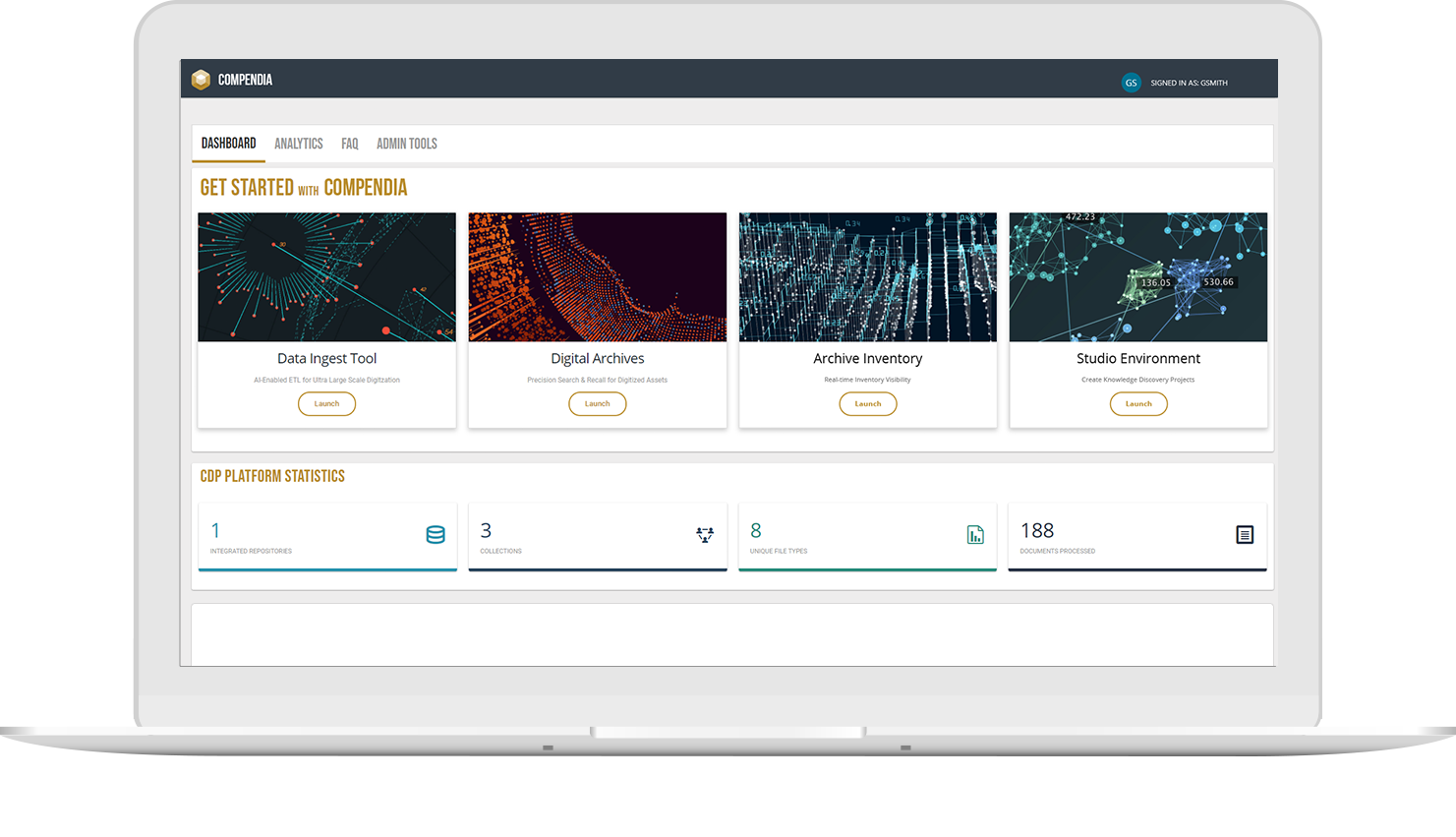 COMPENDIA
Titan Technologies' Compendia Data Platform (CDP) is a next-generation data management solution that ingests information from practically any source and format, and extracts structured information from unstructured and semi-structured content, enabling organizations to transform their analog archives into a secure, compliant enterprise records repository.
Compendia provides users with a secure and scalable capability to address the universal electronic records management requirements established by the U.S. National Archives and Records Administration. Compendia features integrated workflows supporting capture, maintenance, and disposition of converted analog or born-digital records and a precision search and discovery capability so that users from across the enterprise can derive insights from the organization's information assets.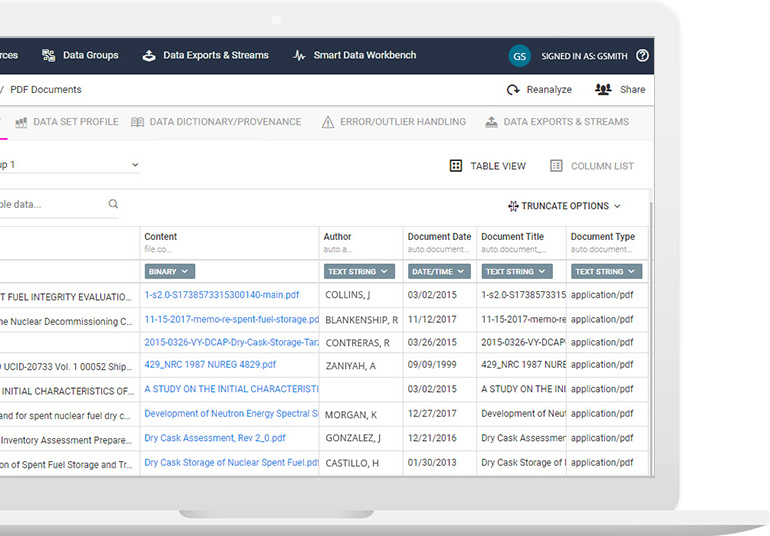 Data Capture:
AI and ML Enabled
Compendia's Artificial Intelligence (AI) enabled Extract, Transform, Load (ETL) Engine serves as the backbone of the platform enabling ultra large-scale digitization. Data ingest is further aided by Machine Learning (ML) based Optical Character Recognition capabilities that deliver better than commercially available results to produce enriched, actionable data sets.
Data Integration Layer:
Unified Data Format
Compendia ingests data from more than 200 different types of databases, formats and structures. This allows integration of the organization's existing digital assets and a single point of entry to the enterprise records repository. All data sources are processed through Compendia's ML workflows which include security tagging, metadata extraction, and AI-enrichment steps. Digital records are stored in a non-proprietary data lake in the Unified Data Format (UDF) and can be easily exported for use in business intelligence, productivity or visual analytics tools.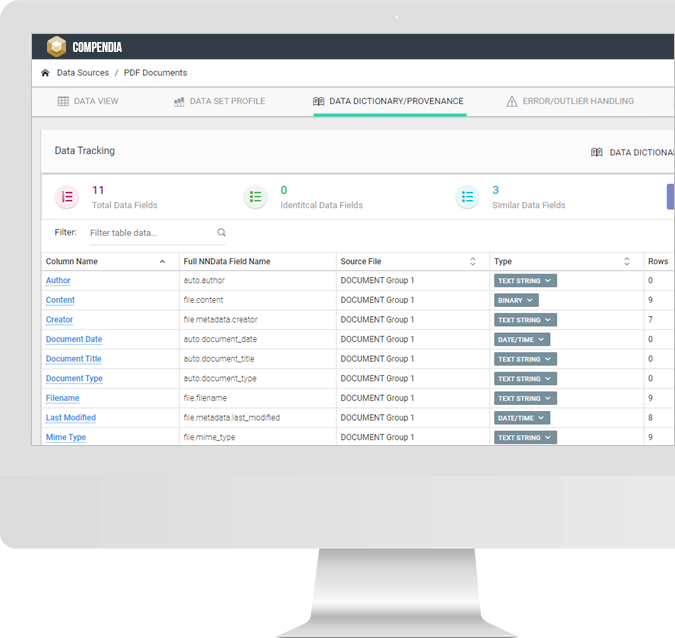 Data Security Layer:
Access Framework
Compendia was developed to address intelligence and law-enforcement requirements for handling multiple levels of classification. During the ingest process, data transits through a security extraction process that supports cell and row level security, cleansing and normalizing all security markings and enforcing entity-based security restrictions to enable Role-Based and Need-to-Know access controls.
Presentation Layer:
User Interface
Compendia features a configurable and customizable user interface that can be aligned with the organization's business requirements and workflows. The UI enables users to process and analyze content through a series of step-by-step screens. Persistent menus allow the user to navigate to any portion of the web-based interface to add data, perform analysis, or export results in a variety of formats.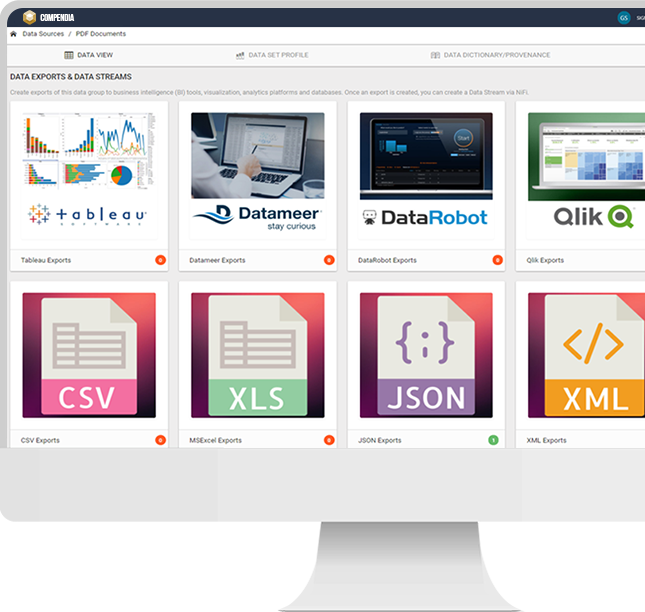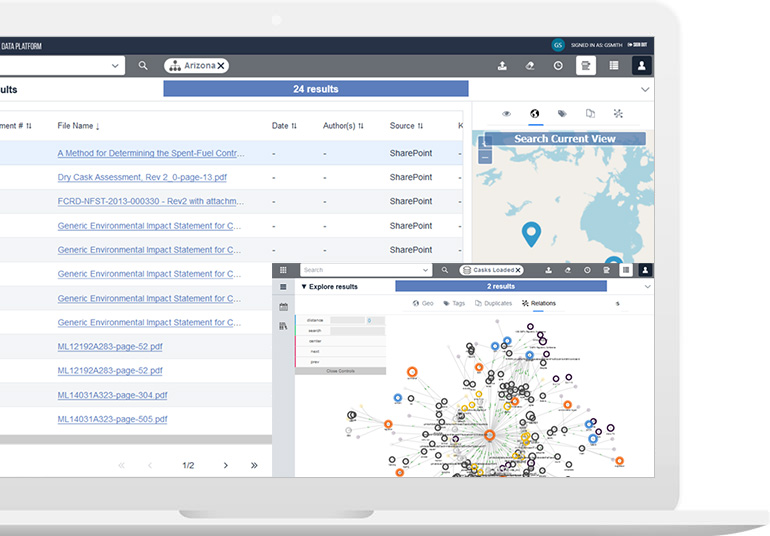 AI Enrichment:
Natural Language Processing & Understanding
The Natural Language Processing / Understanding (NLP/NLU) layer comprehends unstructured text, auto-generating rich metadata to produce highly relevant search results. Compendia's NLP/NLU capability applies sophisticated linguistic packages and taxonomies for accurate text categorization and entity extraction. Linguistics packages can be customized to incorporate existing customer ontologies, taxonomies and entities.
Learn more about Titan Technologies' Compendia Data Platform