Proudly Protecting the Port of Galveston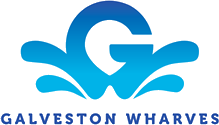 ABOUT
The Port of Galveston is the busiest cruise port in Texas, fourth busiest in the U.S. and eleventh in the world, handling over 10 million passengers since 2000 and approximately 300 cruise ship sailings per year. The port also handles over 4 million short tons of cargo every year, and its estimated annual economic impact is $2.1 billion.
CHALLENGE
The Maritime Transportation Safety Act (MTSA) requires the Port of Galveston to implement and maintain both physical security and situational awareness to protect its critical infrastructure.
SOLUTION
Since 2006, as the Security System Integrator, Titan Technologies has collaborated with port staff to understand the security requirements, identify the appropriate technical solutions, design the recommended solution, conduct the integration, and manage the implementation of the technology to create a comprehensive port-wide security system.
RESULTS
Built and maintained by Titan Technologies, the security system provides the Port of Galveston real-time maritime domain awareness, visibility throughout the port and its terminals, along with access control and validation of port user credentials. The system is monitored 24 hours-a-day, 365 days-a-year and is a critical component to the Port's day-to-day operations.