MODERNIZING LEGACY SYSTEMS WITH THE SERVICENOW PLATFORM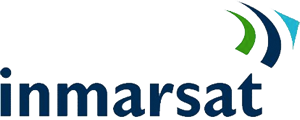 ABOUT
As the pioneer and world leader in mobile satellite communications, Inmarsat has been powering global connectivity for four decades. They provide governments, commercial enterprises and humanitarian organizations with mission-critical voice and high-speed data communications on land, at sea and in the air.
CHALLENGE
Inmarsat needed to completely modernize their legacy workflow management/IT Service Management system (ITSM) utilizing the ServiceNow platform. Inmarsat's current workflow management systems were a mix of disparate systems that did not efficiently integrate.
SOLUTION
Titan Technologies implemented their strategy over several phases. The first phase of the implementation began with a brand new ITSM infrastructure and Configuration Management Database (CMDB) that facilitated comprehensive and consolidated asset tracking, workflows and a new ticketing/issue tracking system. The second phase included an IT Operations Management System (ITOMS) and Discovery of network utilization and implementation of Security Operations. Additional future phases include Governance, Compliance, and Automation.
RESULTS
This implementation yielded several benefits that include increased operational efficiencies, reduced licensing costs, and improved auditing compliance. Key measures of success for this project include a single pane of glass for their network and security operations centers and individually customized dashboards that can be used by their customers.