Can Your Organization Discover Hidden Value from Your Data?
Chief Information Officers (CIOs), Chief Technical Officers (CTOs), and Chief Data Officers (CDOs) across government and corporate realms are using a new combination of technologies to uncover mission-critical information within their organization's data.
Could your organization realize similar benefits from the same technology that others are already using?
Your answer may be found in this eBook, which shows how CIOs, CTOs, and CDOs are using artificial intelligence (AI) and machine learning (ML) technology together with natural language processing (NLP) and natural language understanding (NLU) technology to find hidden insights from siloed scientific and technical information.
Topics in the eBook include:
How are government organizations using AI/ML and NLP/NLU?
Examples of use cases are cited from the official Federal Data Strategy action plan, the Department of Energy's National Security Research Center, the Department of Labor, and the US Army's Data and Artificial Intelligence Team, among others.
Who else is using technology driven by AI/ML and NLP/NLU?
Organizations are leveraging this technology for medical research, mortgage quotes, media and entertainment, oil and gas, transportation, healthcare IT, Earth science, and corporate departments including facilities, HR, and security. In addition, the e-book includes a reference table showing how Intelligence Agencies, defense research labs, financial services, news services, publishing companies, consultancies, media monitoring companies, service desks, and utilities use AI/ML and NLP/NLU technology.
How do you know if AI/ML and NLP/NLU technology can help your organization?
If your company is like many others, you are challenged to derive value from countless data files in structured and unstructured forms such as reports, research papers, articles, images, diagrams, audio, video, presentations, social media, web pages, emails, etc.
So how do you synthesize your scientific and technical information to complete complex research and analysis tasks? That's where Titan Technologies' Compendia Insight Engine can help. Compendia delivers the benefits of AI/ML and NLP/NLU technology to researchers and analysts, who use Compendia to reduce the cost and time required to find crucial information that can help construct valuable new knowledge.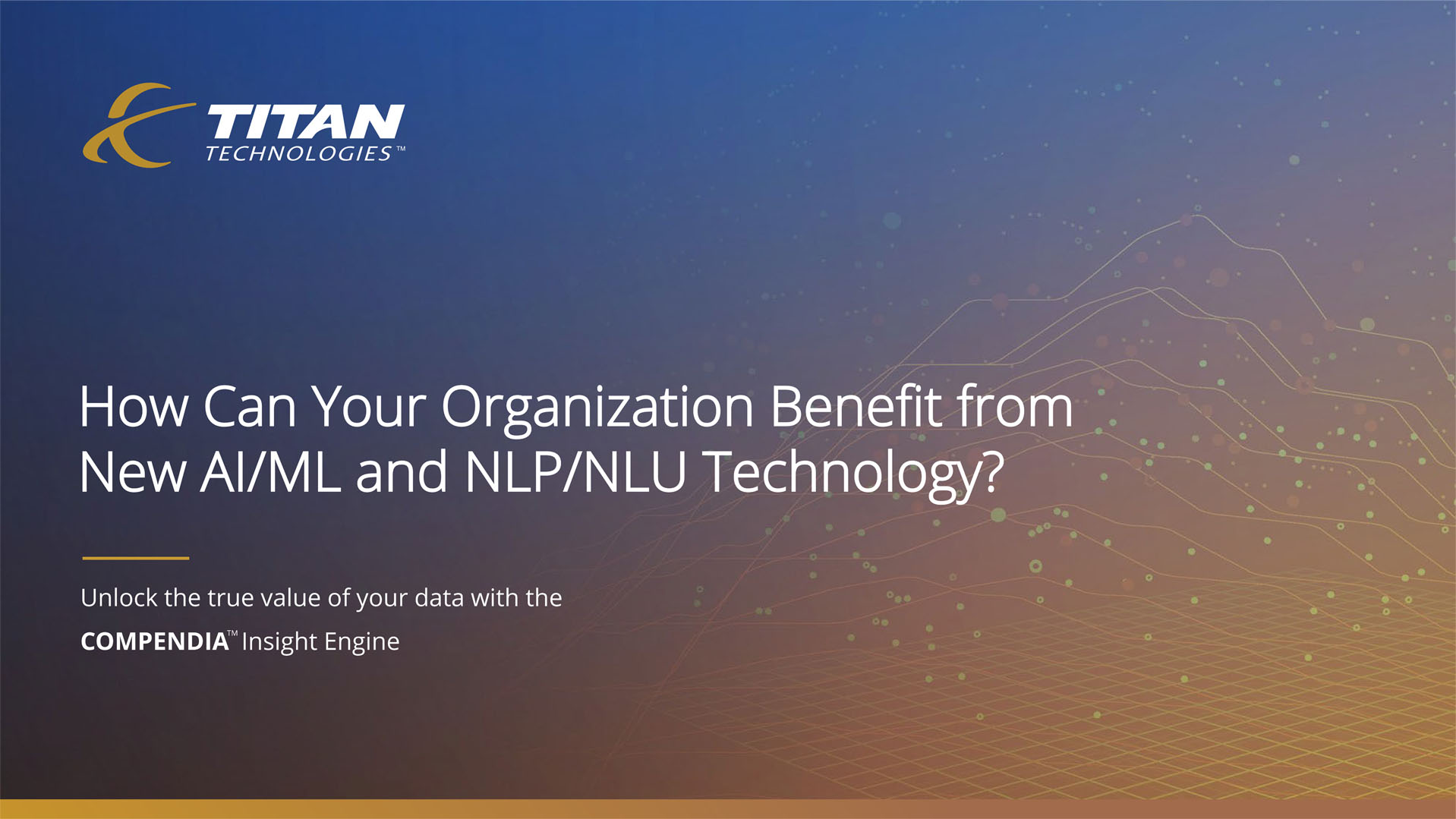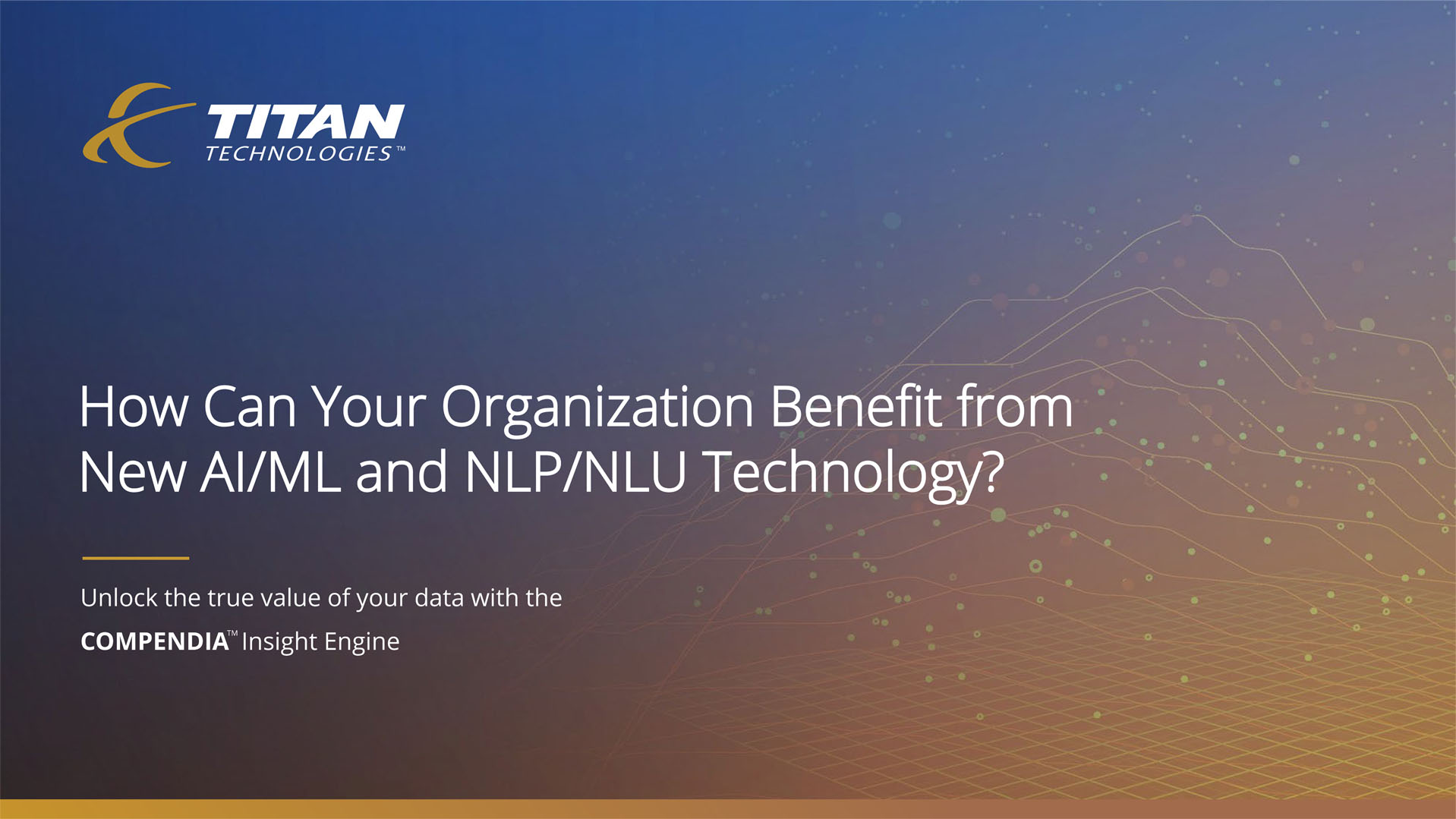 Download the eBook: How Can Your Organization Benefit from New AI/ML and NLP/NLU Technology?
CONNECT WITH US
We want to know more about your challenges and see if we can help.