Can Your Organization Discover Hidden Value from Your Data?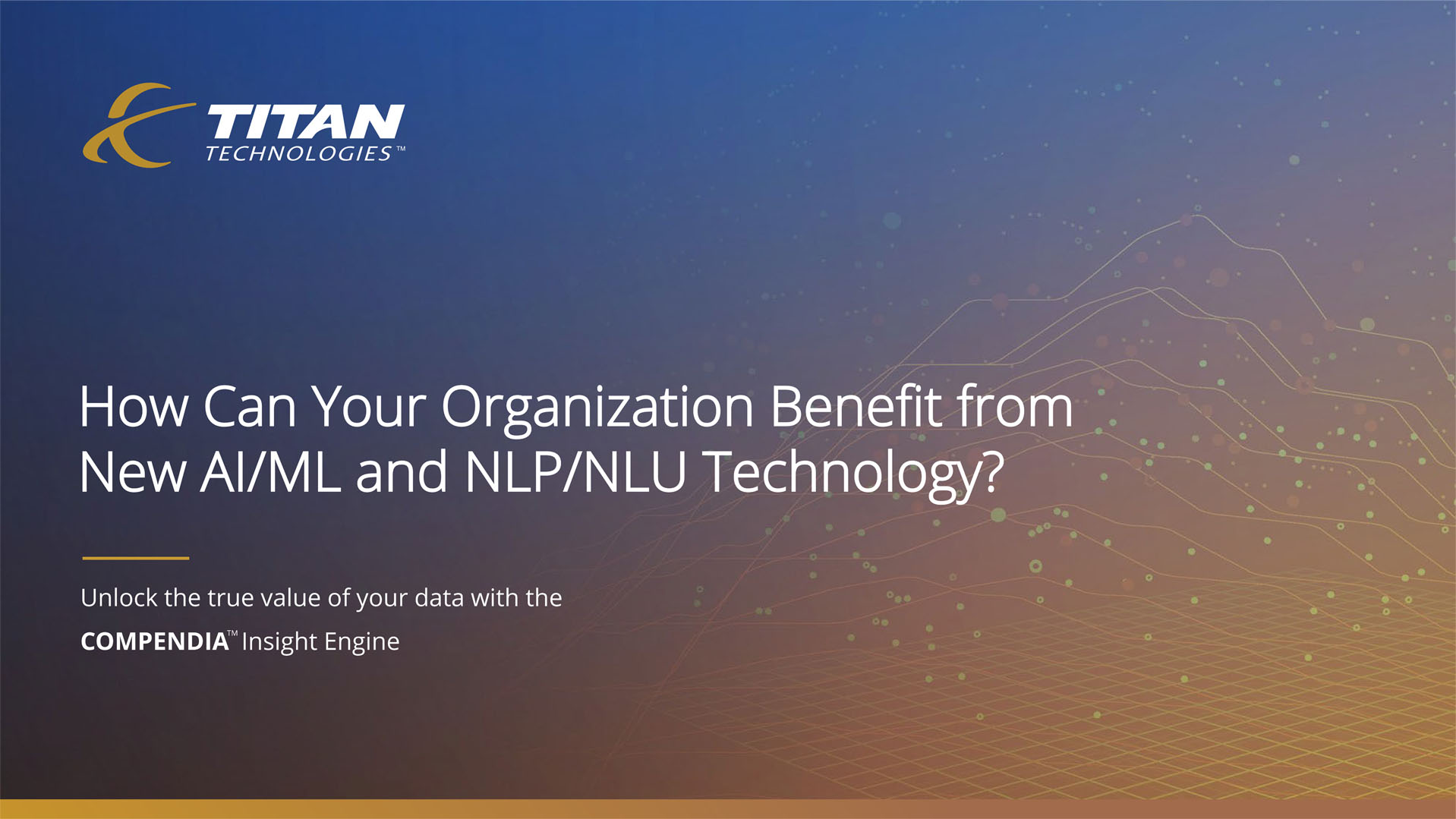 How do you synthesize your scientific and technical information to complete complex research and analysis tasks? Your answer may be found in this e-book, which shows how CIOs, CTOs, and CDOs are using artificial intelligence (AI) and machine learning (ML) technology together with natural language processing (NLP) and natural language understanding (NLU) technology to find hidden insights from siloed scientific and technical information. Topics include:
How are government organizations using AI/ML and NLP/NLU?
Who else is using technology driven by AI/ML and NLP/NLU?
How do you know if AI/ML and NLP/NLU technology can help your organization?
Contact us today to see how powerful your data can be.
"*" indicates required fields
By submitting this form you are agreeing to Titan Technologies' Privacy Policy and Terms of Use.
CONNECT WITH US
We want to know more about your challenges and see if we can help.